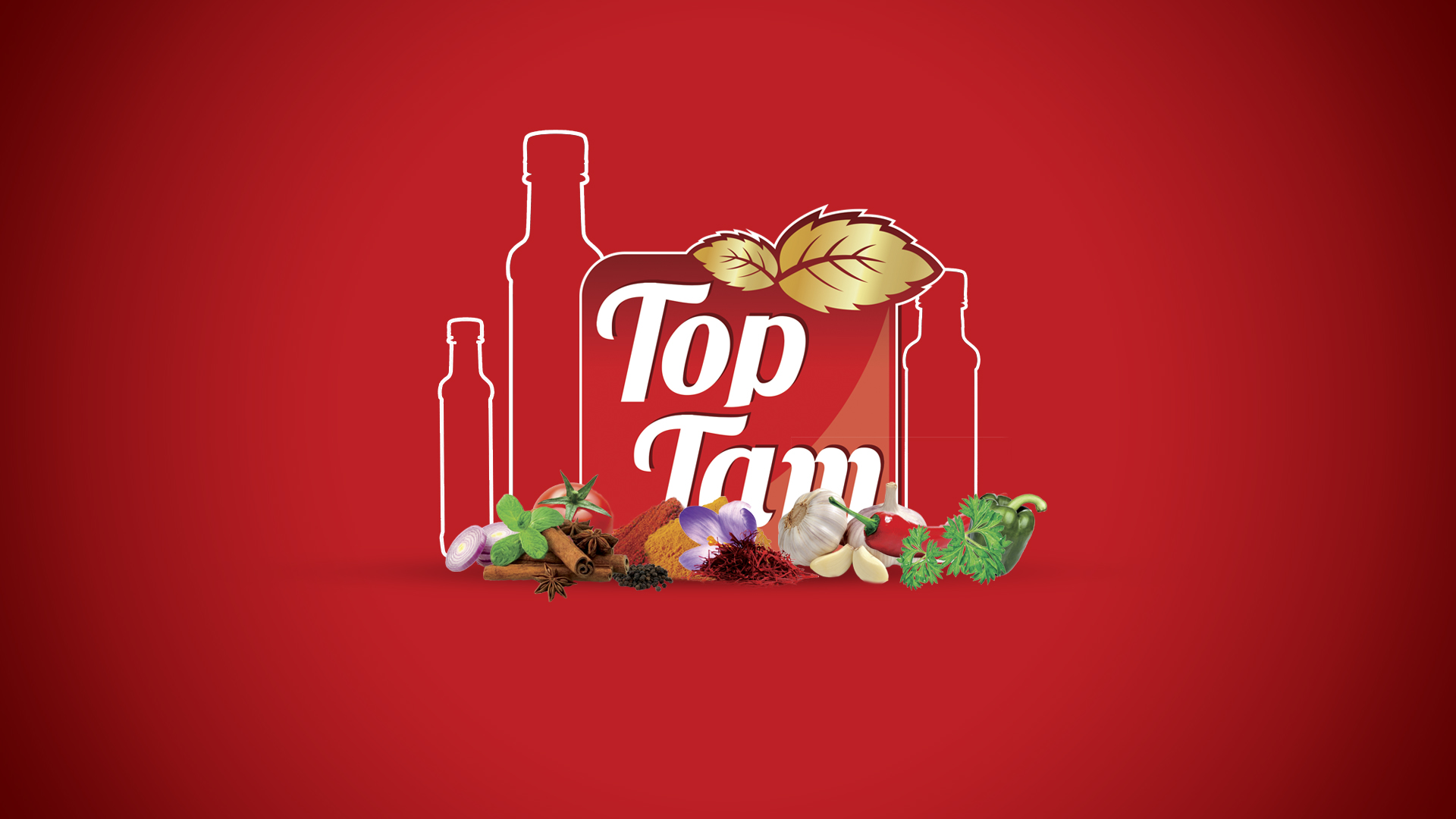 WELCO ME TO TOPTAM Naturally Flavored Marinade
Iran is one of the only countries in the world which has the complete four seasons. Iran has 11 out of 13 climates in the world, and for this reason it is considered a country with 4 seasons, in which every month and season of the year, various agricultural products can be cultivated in different places, such as Ghaenat saffron, Miyaneh tomato, Saveh pomegranate, Dezful vegetables, Zanjan garlic, Jahrom Lemon and a lot of fresh products.
Having this availability of raw materials and applying the cutting-edge technology, TopTam's team is able to deliver excellence in flavor, tenderizing and marinade which makes your food good or even better. TopTam has 10 unique marinades such as Butter, Saffron, Smoky, Ketchup, Barbeque, Garlic and Parsley, Hot Chili, Butter and Vegetables, Sour Kebab and Salsa manufactured from fresh row materials without any preservatives. They can add pleasant flavor and retain the moisture of your proteins (meat, poultry and fish) with various health benefits.
We offer plenty of new ideas for customers, consumers and everyone who wants to experience an excellent taste in packages of 50, 100 and 250 grams. In addition, packed in a 3-kg bucket, enables meat, poultry and fish processors and packaging companies as well as Fast food restaurants, wedding halls, hotels and whole HORECA sector to decrease their labor cost, save their time and at the same time to explore the variety of different taste
TopTam flavored marinade will tell you how impactful it is to utilize combination of several fantastic raw materials. Experiencing this flavor will help you create a wonderful sense. If you want to give your next dishes an added kick of unexpected flavor, this mixture is a taste that can handle all your requests. Enjoy it.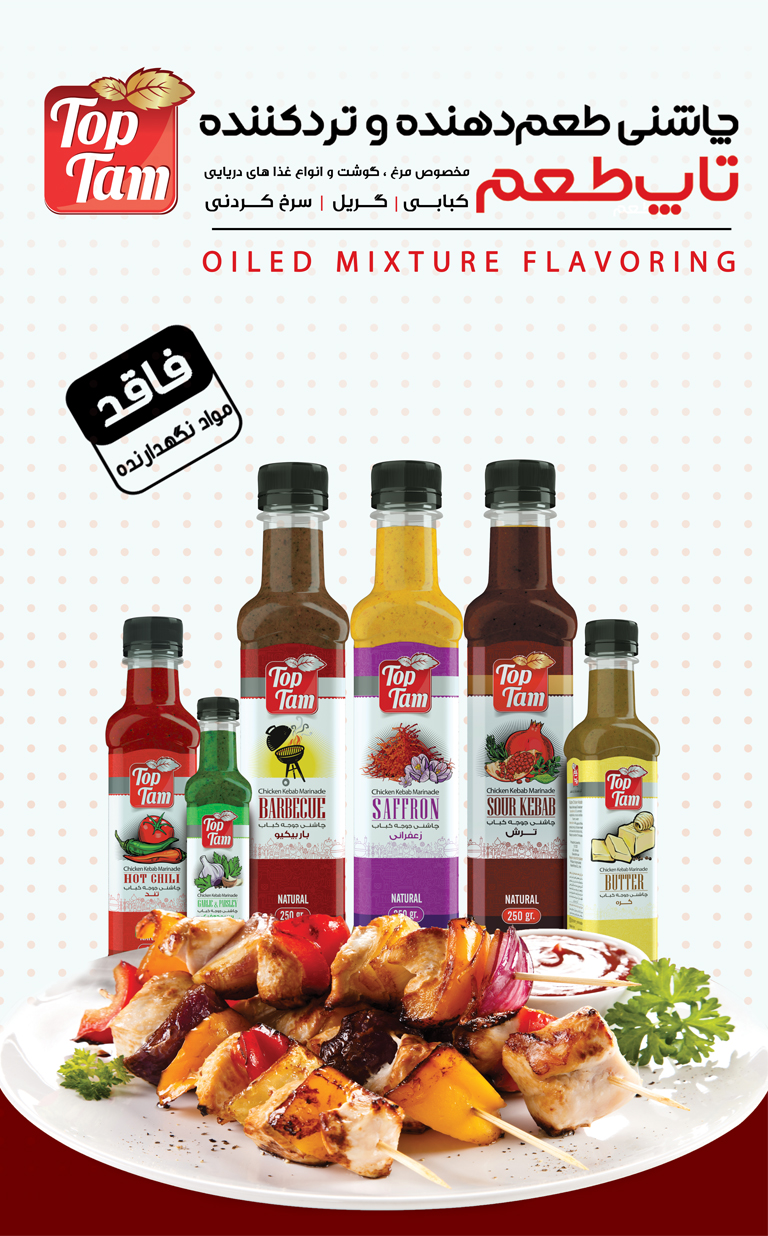 Guild expenses
_________________________________
Also, for guild consumption for protein stores, restaurants, fast foods, bucket packaging weighing 3 kg has been considered, which is quite economical in terms of price and use.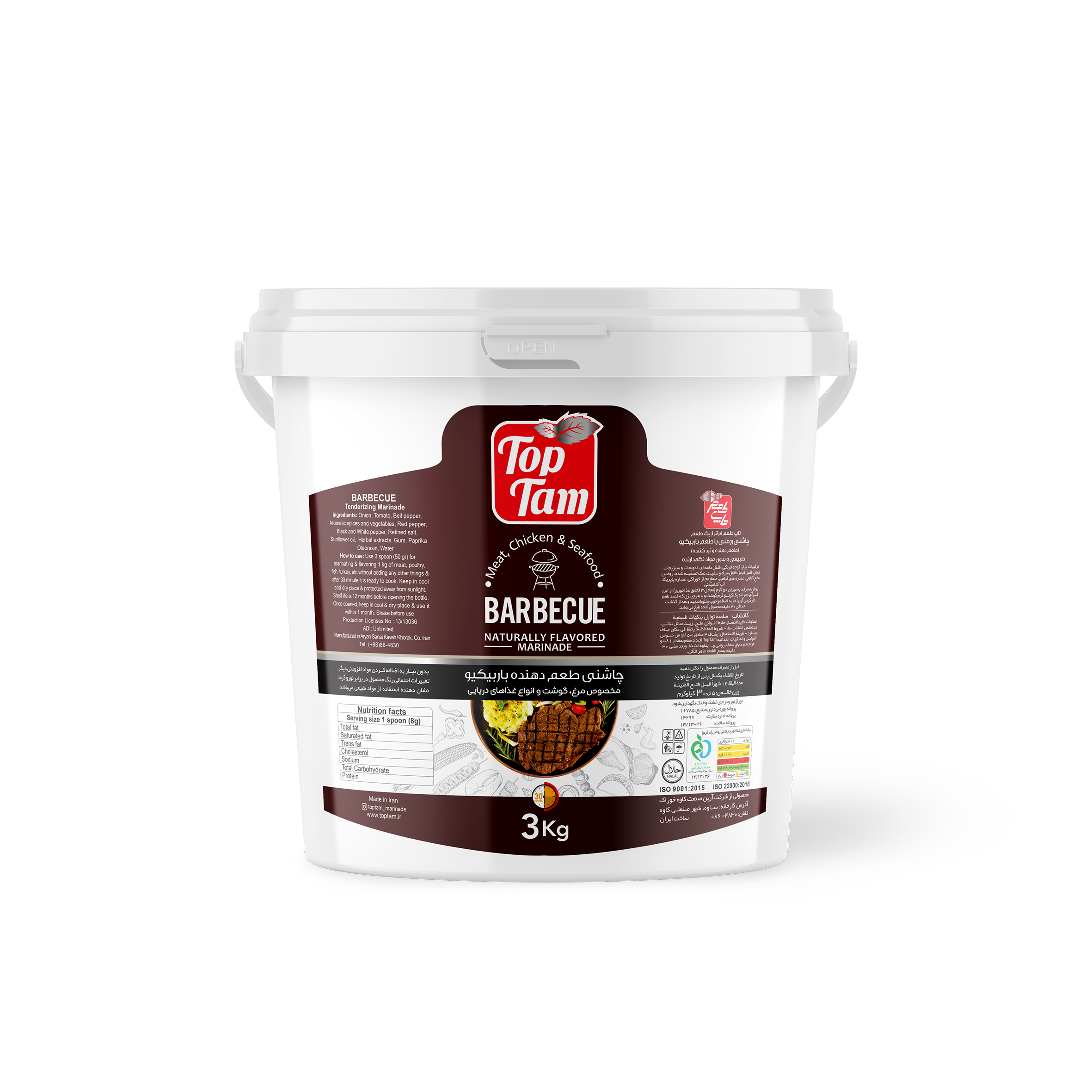 BARBECUE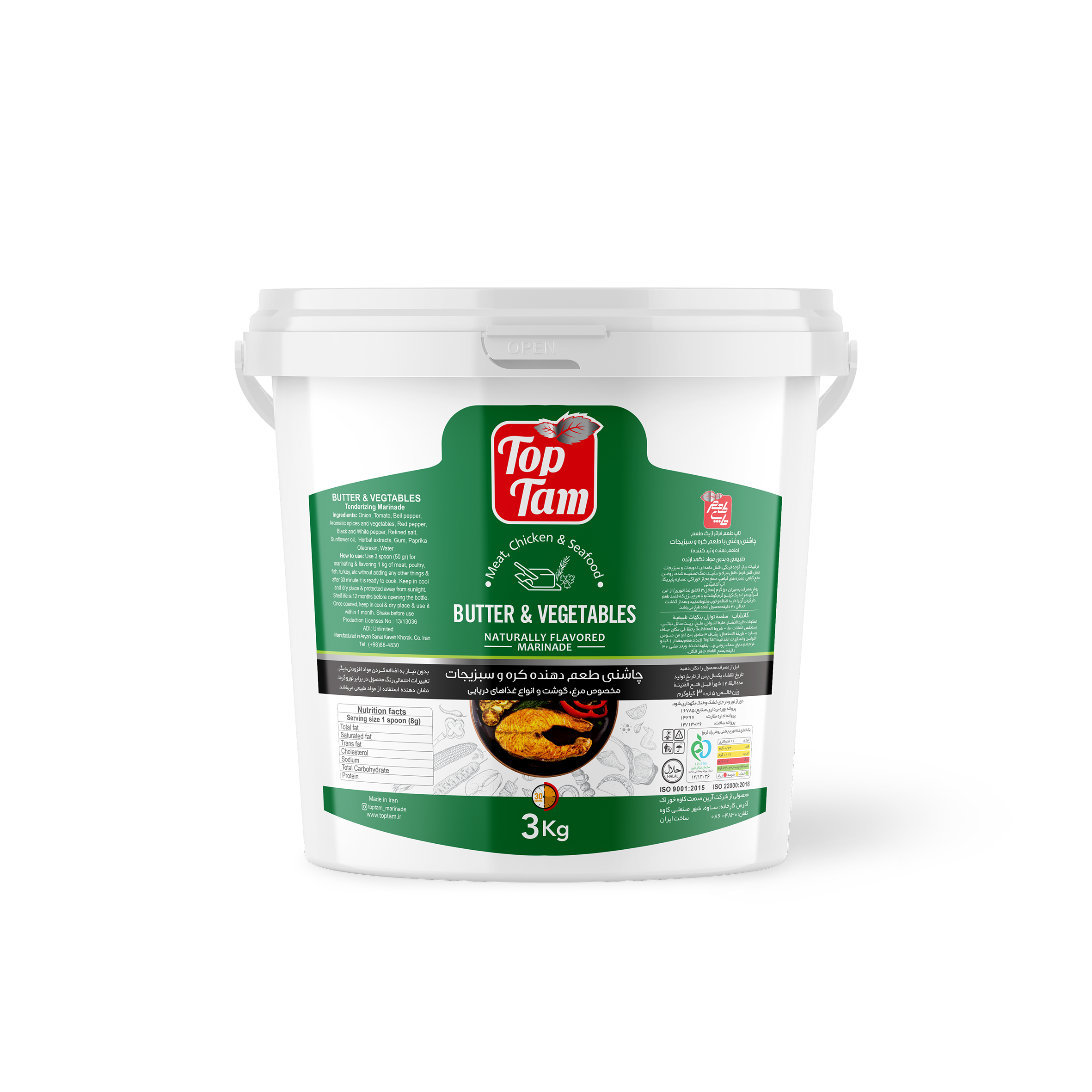 Butter & vegetables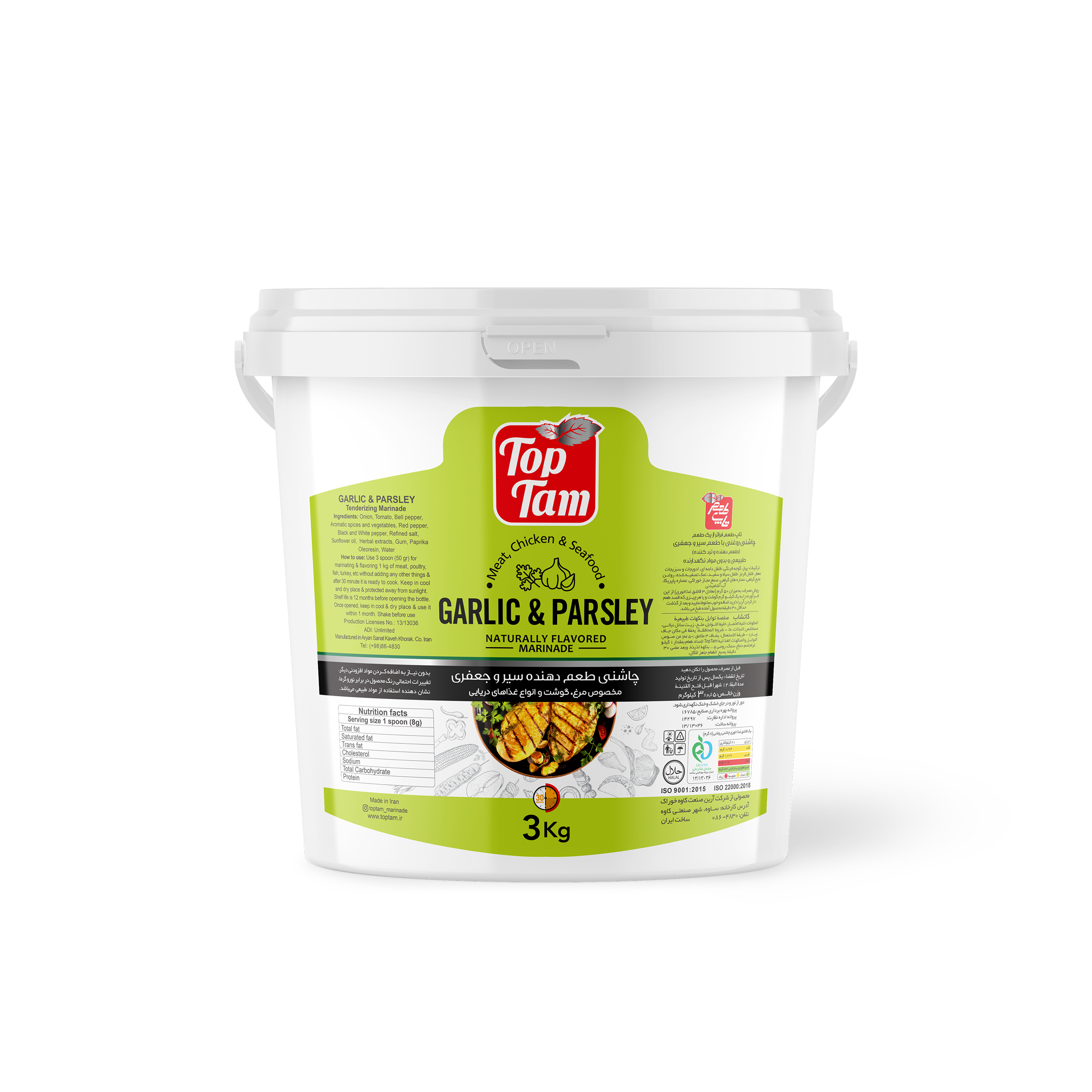 GARLIC & PARSLEY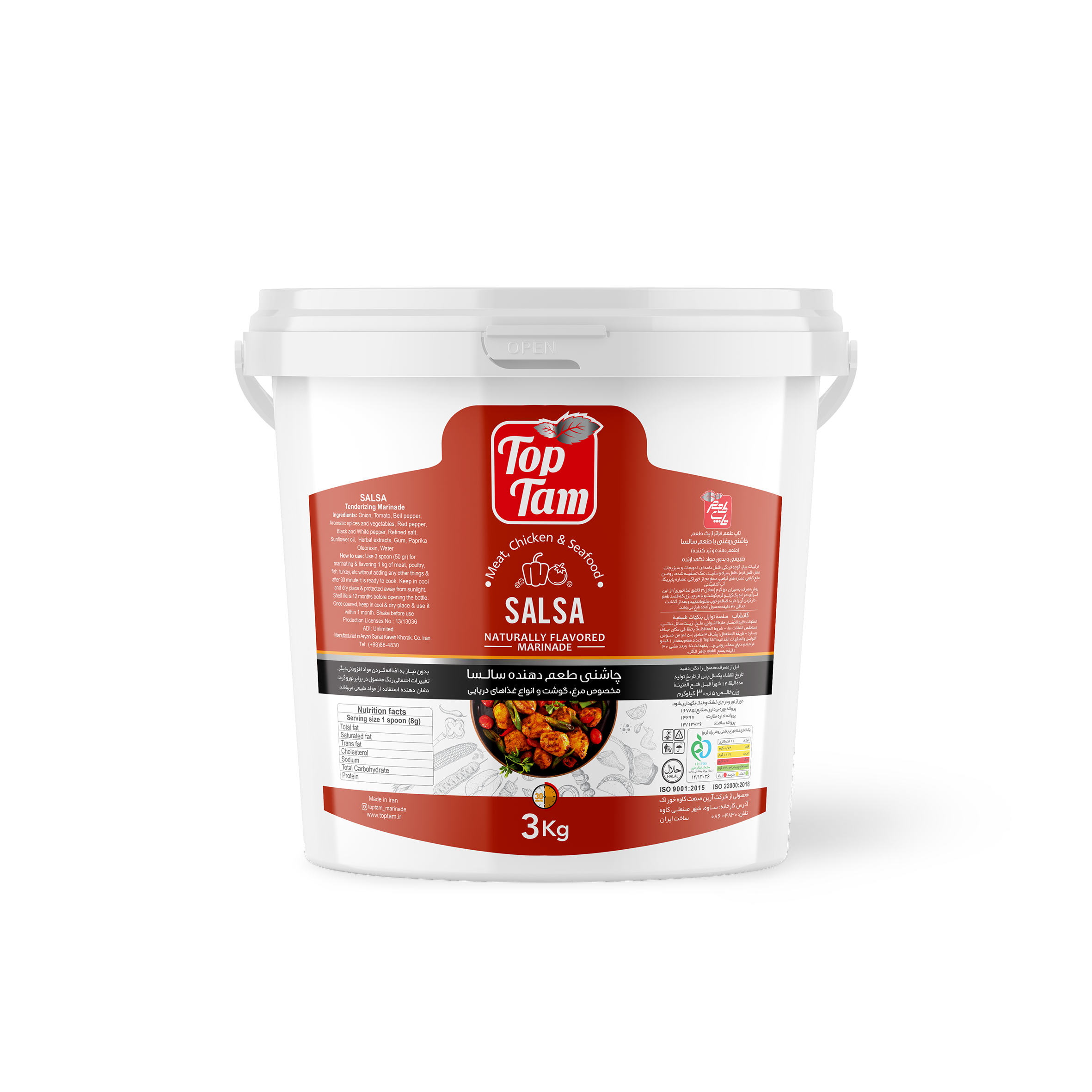 SALSA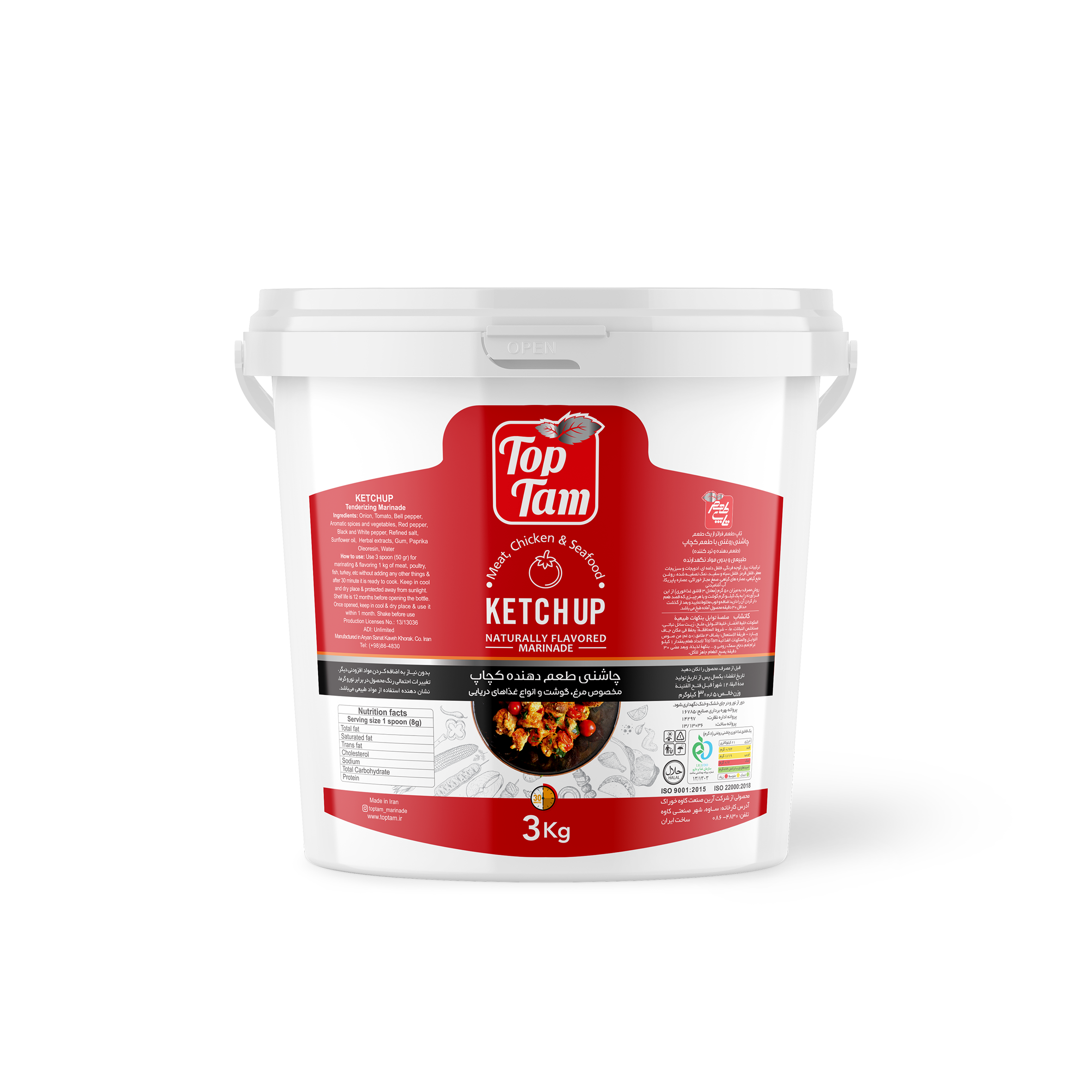 KETCHUP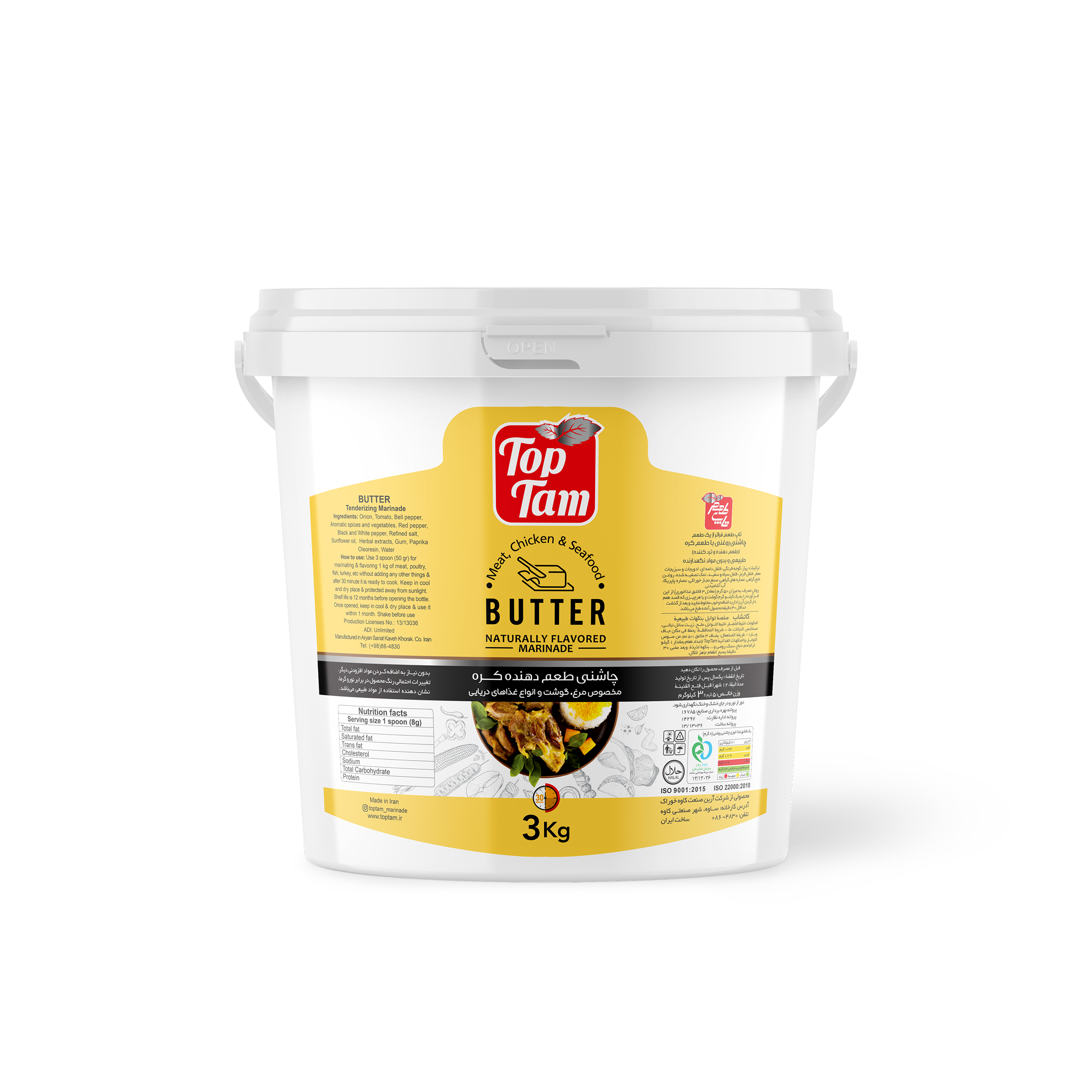 BUTTER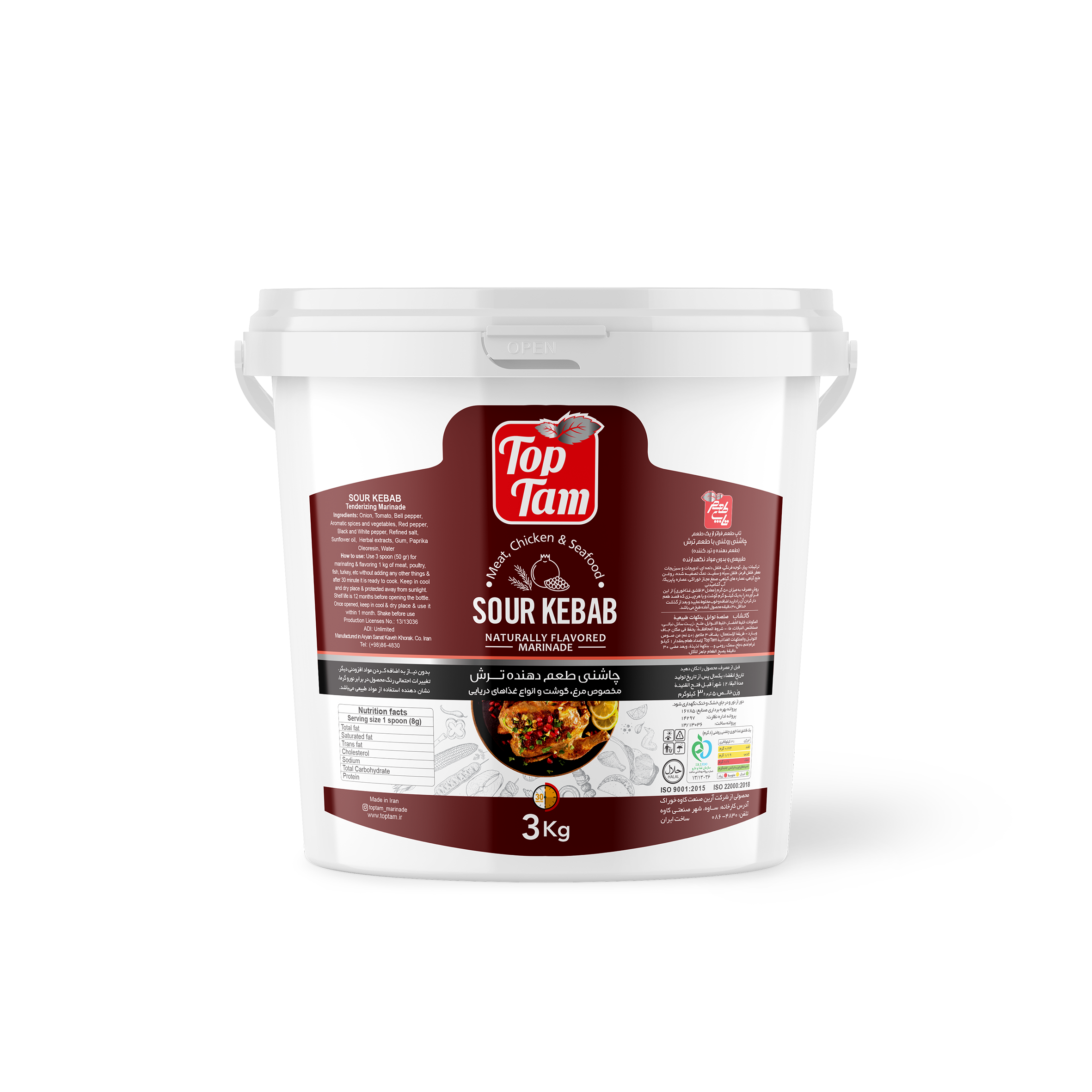 SOUR KEBAB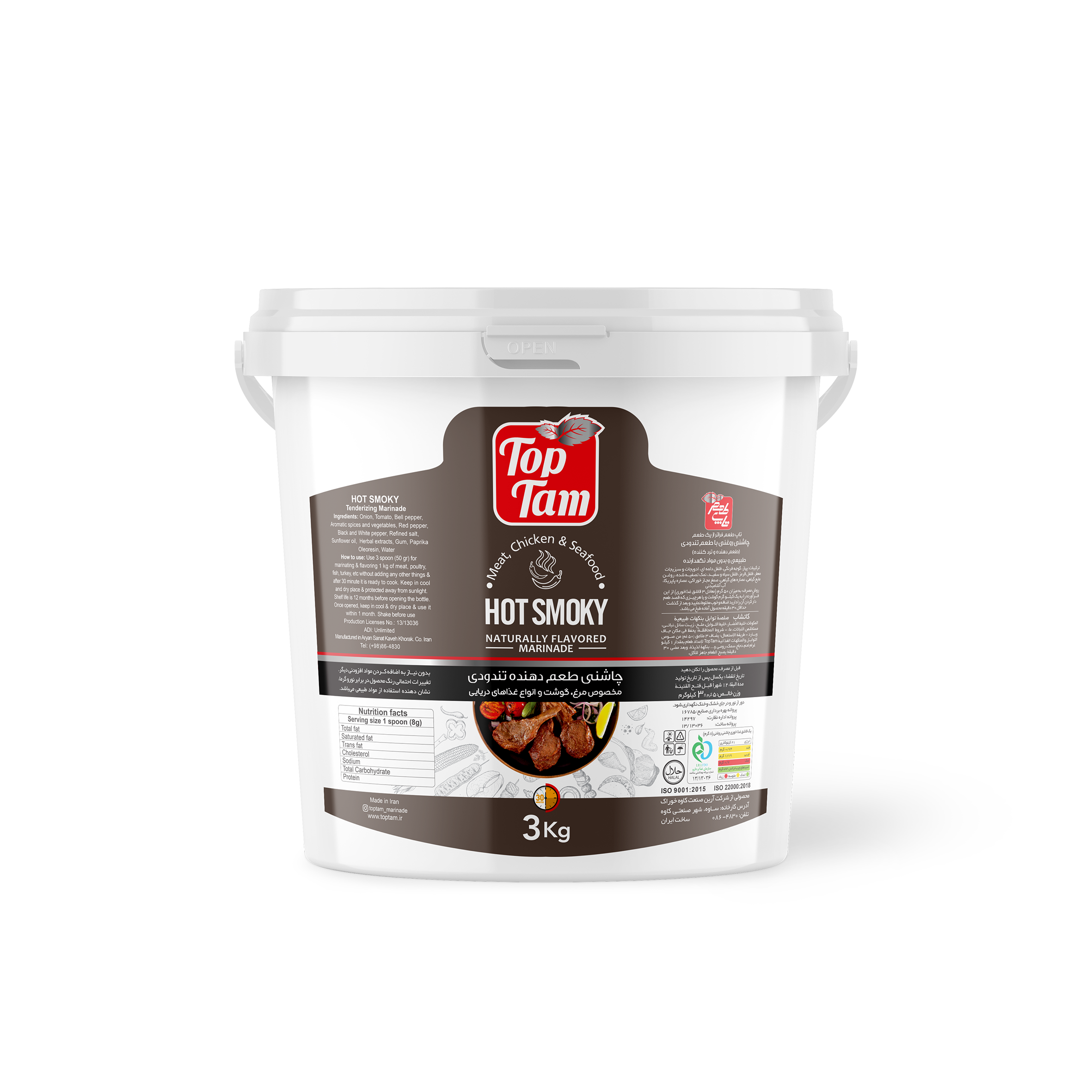 HOT SMOKY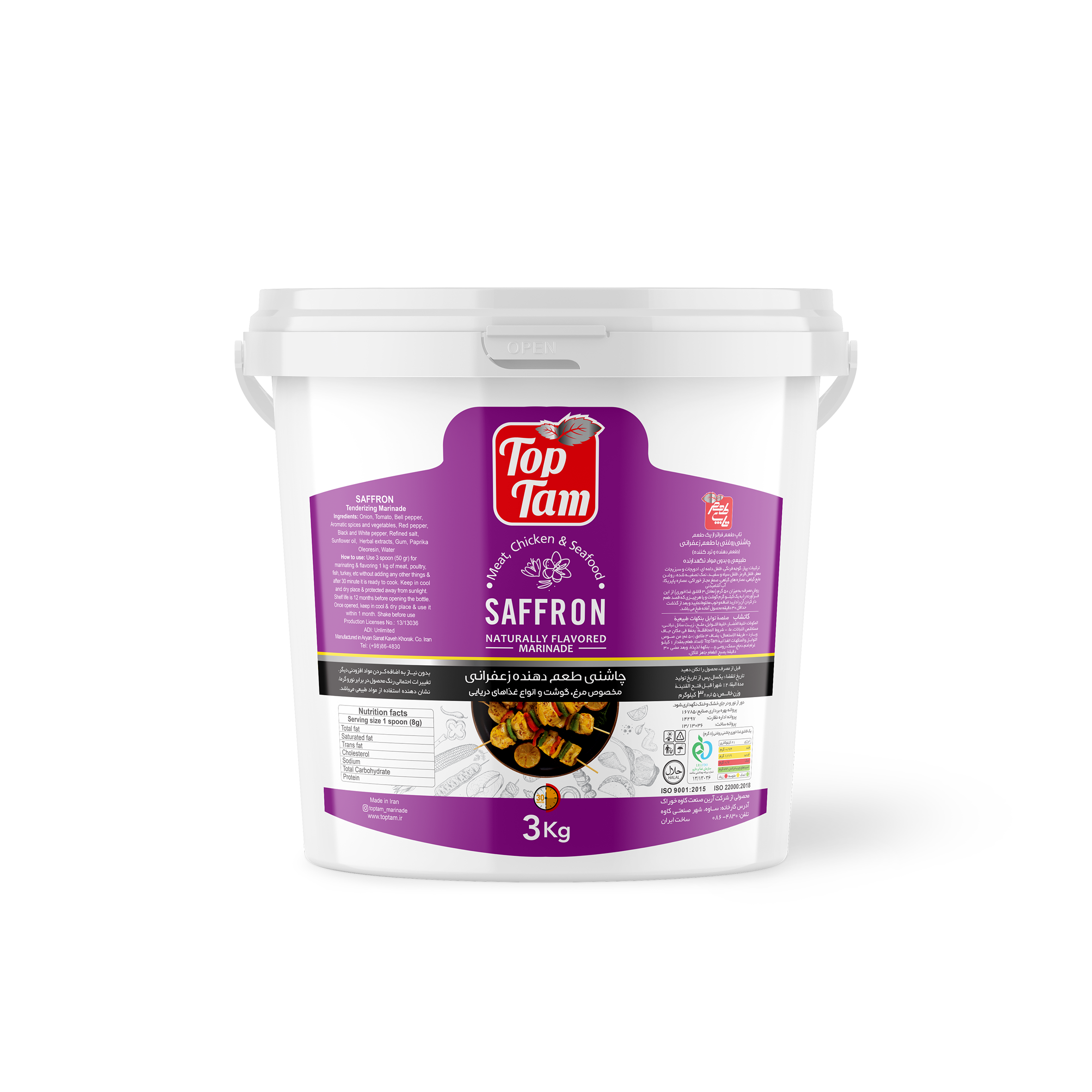 SAFFRON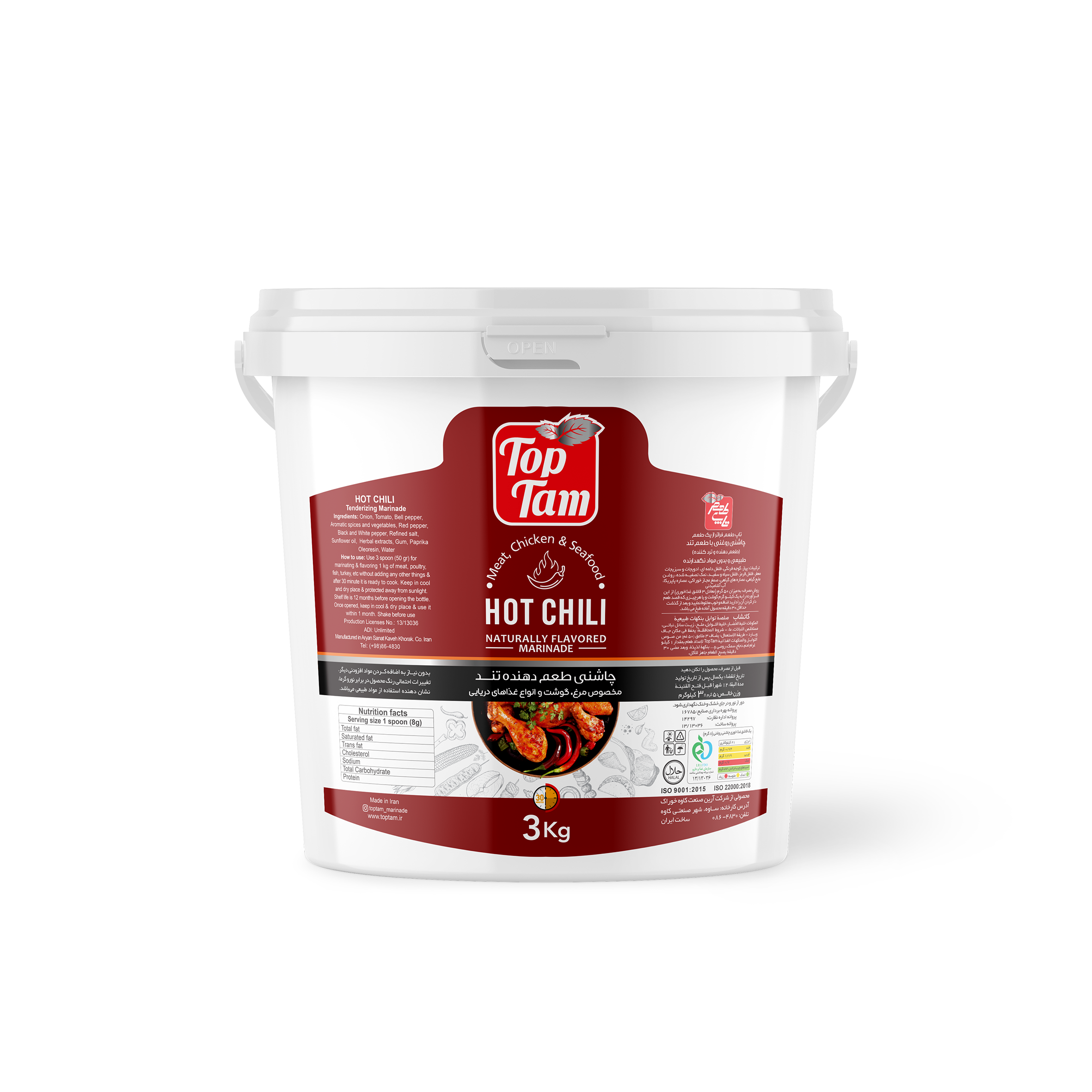 HOT CHILI

TopTam Taste food industry in the industrial sector, by ensuring that the use of these condiments, in addition to not destroying the texture of the meat in any way, also keeps the meat flavored and ready for cooking for days.


Packaging for industrial use in addition to the 3 kg bucket can be provided according to the amount of order in different packages according to the discretion of the customer.


Also, for the industrial uses of the R&D department of Top Taste Food Industries, it has provided the possibility for meat slicing companies to prepare and code the profiles for those units specifically.